It's well-established that China is a country with long history and rich culture, but what is the best way to experience the profound Chinese culture? Visiting museums. Almost every city in China has a museum, big or small, that displays the history of the city and the archaeological findings made locally. Here is a guide to ten most famous museums in China and their characteristics. By visiting all these museums, you will have a whole new understanding of Chinese culture and history.
Top 1 National Museum of China
The National Museum of China is located in the eastern side of the Tian'anmen Square, right across the Great Hall of the People. It's a comprehensive museum that plays an important role in collection, exhibition, study of the cultural relics, archaeology study, public education, and the cultural communication between China and foreign regions. It's also the largest museum with a single building in the world. The museum has housed over 1.1 million pieces of artifacts and cultural relics, stretching the whole history of China from primitive times to late 20th century.
Treasure of the Museum: Houmuwu Square Cauldron (ding), a sacrificial ware made by Shang Dynasty King Zugeng for his mother Wu. It's the heaviest bronze ware ever excavated and a representation of the bronze ware from Shang and Zhou Dynasties.
Add.: Eastern side of Tian'anmen Square, No.16, East Chang'an Street, Dongcheng District.
Transportation: Tian'anmen Dong Station, Metro Line 1 or Qianmen Station, metro Line 2.
Opening Hours: 9:00 - 17:00 (closed in Monday)
Entrance ticket: free (passport or ID card needed).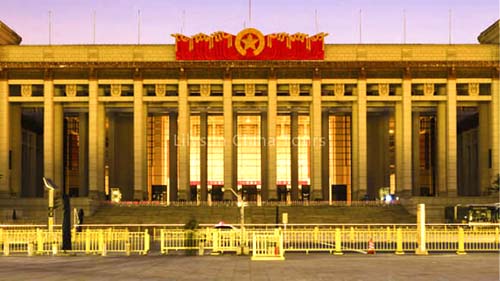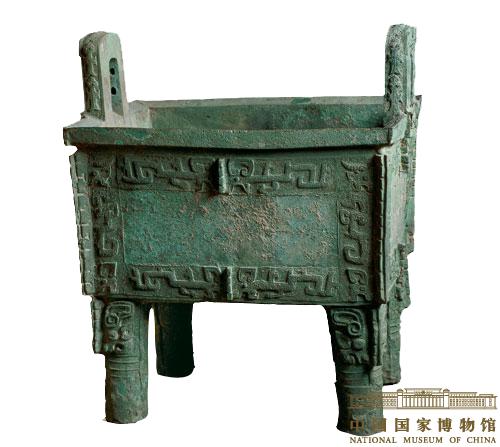 The Palace Museum is situated inside the Forbidden City. It's a comprehensive museum built on the basis of the imperial palaces of the Ming and Qing Dynasties. The Forbidden City had been the seat of imperial power for 500 years in Chinese history, leaving the Palace Museum 1.8 millions pieces of historical and cultural relics. In 1987, the UNESCO honored this magnificent complex as the best preserved ancient wooden structure in the world.
Treasure of the Museum: Riverside Scene at Qingming Festival, which is one of the most famous paintings in Chinese painting history. It's often used as an original source for the study of Northern Song customs and folk life.
Opening Hours: April to October: 8:30-16:00; November to March: 8:30-15:30 (Closed every Monday)
Entrance Tickets: April 1 - Oct.31, 60 RMB; Nov. 1 - Next Mar.31, 40 RMB;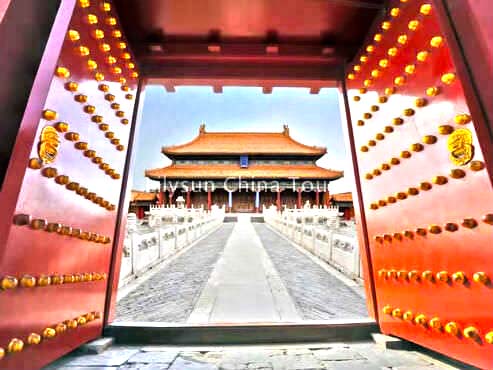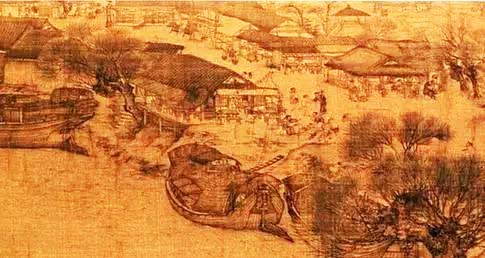 Top 3 National Palace Museum in Taipei
The museum is located in Taiwan, China. With the situation in Beijing worsening during the Anti-Japanese War, the government of Republic of China decided to move some of the valuables in Forbidden City, Summer Palace and the Guozijian to southern China. In 1933, those cultural relics were moved to Shanghai and then gradually transferred to Taiwan. In 1965, the National Palace Museum of Taipei was established to house all these fine art pieces. The entire museum is composed of two exhibition halls and several gardens. The No.1 Exhibition Hall is the major visiting area.
Treasure of the Museum: The Green Jade Cabbage
The Jade Green Cabbage is a jade artifact with 100% similarity to the real cabbage. It used to be possessed by Concubine Jin of Guangxu Emperor and was placed in the Yonghe Palace of Forbidden City.
Opening Hours: 8:30 - 18:30; On Fridays and Saturdays (8:30 - 21:00).
Entrance ticket: 59 RMB.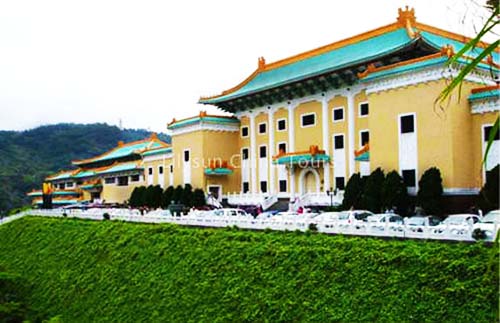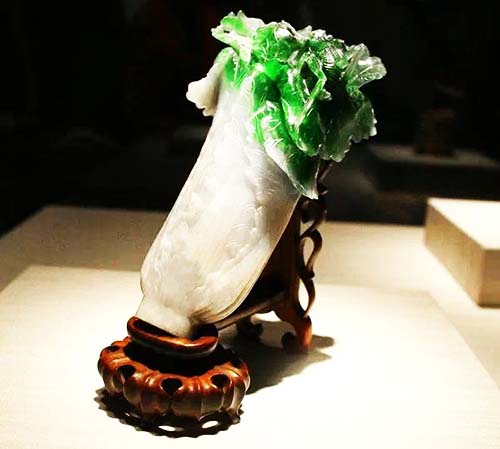 The Shanghai Museum is situated in the center of Shanghai in People's Square in the Huangpu District. The museum is a well-known comprehensive museum of Chinese (ancient) arts. The exhibition building of the Shanghai Museum is designed with a round dome and square base, symbolizing the ancient Chinese philosophy of a round heaven and square ground. Meanwhile, with the development of modern technology, the lively presentation of some artifacts, creates a marvelous visual effect integrated with the traditional culture and the modern spirit. Masterpieces from the Old Stone Age to modern times are featured in genres, including bronzeware, calligraphy, paintings, pottery, porcelain, jadeware, stone carvings, Jiaguwen imperial seals, ancient coins, silk embroidery etc.
Museum Treasure: Yatou Bolus Handscroll
It's an excellent cursive script written by Wang Xianzhi, a famous calligrapher in Eastern Jin Dynasty, on a pieces of silk. The work vividly fully revealed the writing skills of Wang Xianzhi.
Location: No.201 Renmin Da Dao, Shanghai 200003, P.R.China;
Opening time: 9:00 —17:00 (closed on Monday)
Entrance ticket: free.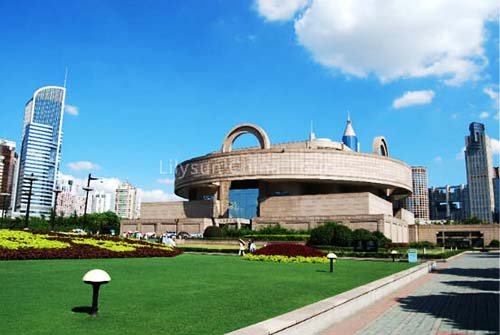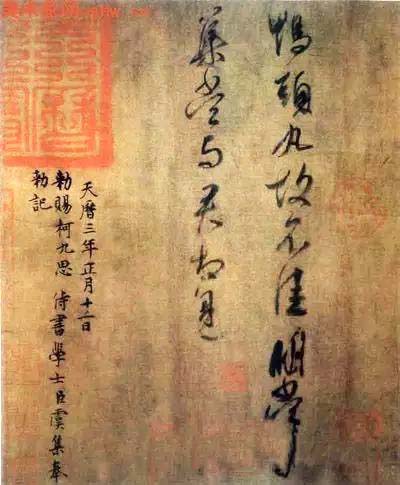 Top 5 Nanjing Museum
Nanjing Museum is the earliest museum in China and the first comprehensive museum built by Chinese government in large scale. It used to be the National Central Museum established by Cai Yuanpei in 1933. It has six exhibition halls and six research institutions, including the History Hall, Special Exhibition Hall, Digital Hall, Art Hall, Hall of Intangible Cultural Heritage, Hall of Republic of China, and institutions studying ancient architecture, art, folklore customs and others. It also has an institution dedicated to the folklore culture, which is the unique among other museums. By 2018, the museum has collected over 432,000 pieces of cultural relics, including the bronze wares, jade, ceramics, utensils made of gold and silver, lacquer ware, silk embroidery, calligraphy and paintings, seals, scriptures, and more.
Treasure of the Museum: Golden Beast
The Golden Beast is 9100g in weight, 10.2cm in height, 16cm in length and 17.8cm in width. It has a gold content of 99%. Most of the golden wares discovered are made by thumping, while this Golden Beast was made by combining the techniques of both casting and thumping, which is very rare. In addition, it's the heaviest golden ware ever excavated so far in China.
Operating Hours: 9:00 - 17:00 (closed on Monday)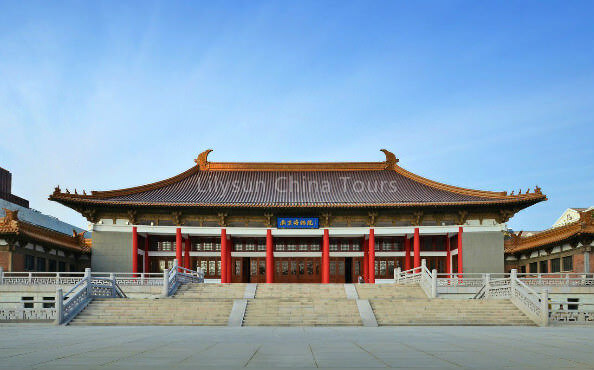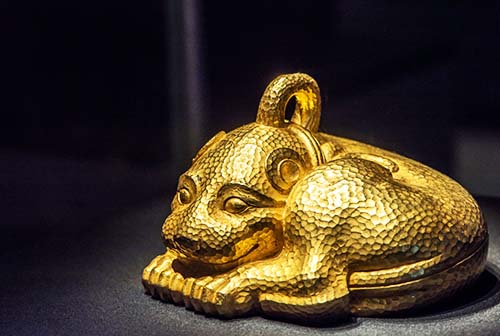 The Shaanxi Provincial History Museum is reputed to be China's Treasure House and Magnificent Palace of Chinese Civilizations. It's also the grandest museum in Shaanxi province and northwestern China. The museum is famous for its architectural styles of Tang Dynasty and the historic and cultural relics up to 113,000 pieces. From outside, the whole museum is like a elegant and imposing imperial palace, even the restrooms are designed exquisitely. While inside the museum, there are three galleries displaying all the artifacts that can be traced back to as far as 1.15 million years ago and as near as before the Opium War.
Museum Treasure: Beast-Head-Shaped Agate Cup (Wine Vessel)
It's a Tang Dynasty wine vessel unearthed in Hejia Village of Xian in 1970. As one of the first batch of cultural relics prohibited from displaying abroad, the Beast-Head-Shaped Agate Cup is the finest jade carving art in Tang Dynasty and the only one with Qiaose (a kind of carving technique that carves a vivid pattern or shape on a small patch in a piece of jade with a different color).
Location: No.91, Xiaozhai East Road, Southern Xi'an
Opening Time: Dec-Feb: 9:00 to 17:30 (closed on Monday); Mar-Nov: 8:30 to 18:00 (closed on Monday)
Ticket Price: Free.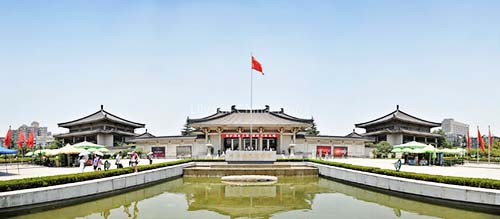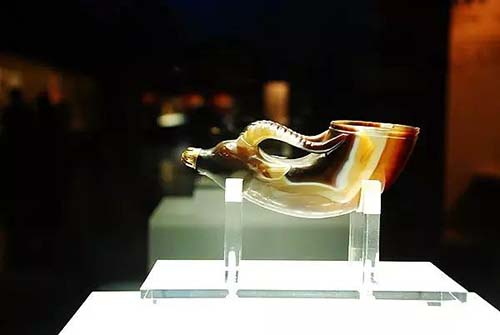 Top 7 Henan Provincial Museum
Locate at Nongye Road, Zhengzhou, Henan Museum is one of the early museums in China. It was built in 1927 and went through several times of relocating and enlarging. The current museum is open to public in 1998. Most of the cultural relics of the museum came from Henan province like cities of Shangqiu, Luoyang, Anyang, Kaifeng and other places. It features many pre- historic antiques, bronze wares from Shang and Zhou dynasties, ceramics, and jade.
Museum Treasure: Rectangular Wine Vessel with Lotus and Crane
It is a wine vessel from from Spring and Autumn Period (c. 771-476 BC). Originally, there were two such vessels unearthed in Tomb of Duke Zheng in Lijialou, Xinzheng, the other one is collected in the National Palace Museum in Beijing.
Opening Time: Dec-Feb: 9:00 to 17:30 (closed on Monday); Mar-Nov: 8:30 to 18:00 (closed on Monday)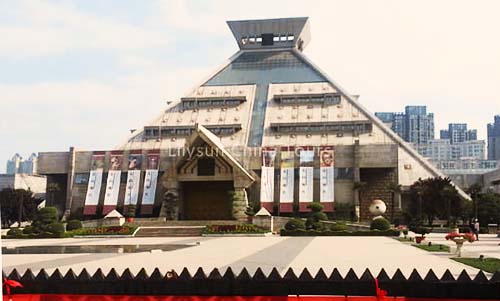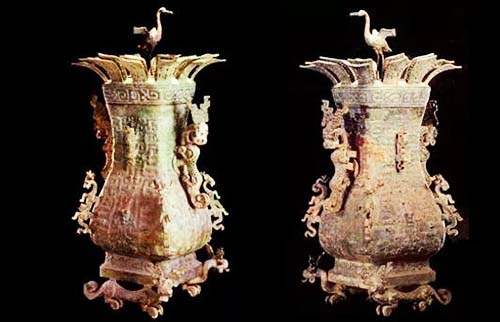 Top 8 Hubei Provincial Museum
Hubei Provincial Museum is the only comprehensive museum in Hubei. It was open to public in 2007. The exterior of the museum is a pseudoclassic architecture in the shape of "品" and it is composed of permanent exhibition halls, Chu Culture Hall, and many temporary exhibition halls. There are about 200,000 pieces of cultural relics covering bronze wares, calligraphy and painting works, wood lacquer wares, jade, gold and silver wares, ceramics and many more.
Museum Treasure: Bianzhong of Marquis Yi of Zeng
It is a set of percussion instrument unearthed in the Tomb of Duke Zeng (a duke in Warring States Period (c.475-221)) in Suixian county in 1978. Its discovery has changed the understanding of the world music and the instrument itself broke a lot of records.
Opening Hours: 09:00 -17:00 (closed on Mondays)
Bianzhong Performance: 25min.
March - November: 10:30, 14:00, 15:00 (Tuesdays - Fridays); 10:30, 11:30, 14:00, 15:00 (Saturdays and Sundays);
December - February: 11:00, 15:00 (Tuesdays - Fridays); 11:00, 14:00, 15:00 (Saturdays and Sundays).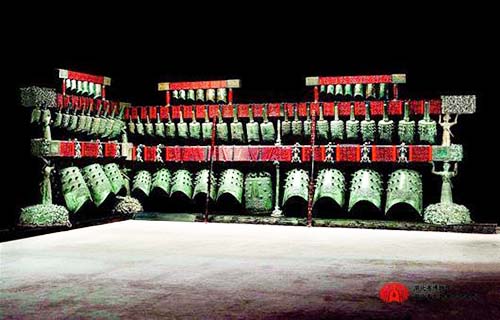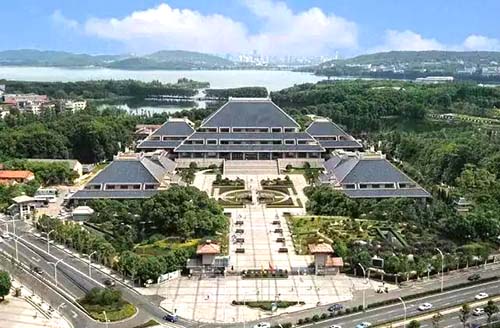 Top 9 Zhejiang Provincial Museum
Zhejiang Provincial Museum is the largest comprehensive museum in Zhejiang that specializing in collecting the celadon works, calligraphy and paintings, and cultural relics from Hemudu and Liangzhu Cultural Heritage Sites. It has two venues: Gushan Branch and Wulin Branch. The Gushan Branch is located in the southern side of the Gushan Mountain nearby Hangzhou. It's a characteristic building composed of ten exhibition halls for celadon, coins, furniture, artifacts, and others. While the Wulin Branch is located at the Zone E of the West Lake Cultural Square. It has three floors and five sections of exhibitions, displaying civilization, history, and development of Zhejiang since ancient times.
Museum Treasure: Jade Cong King
It's discovered in Fanshan Tomb of Liangzhu culture. The whole ware is square in the outside and circular in the inside. There are four godly figures carved on the grooves of four sides. Those figures are all with beast face, wearing feather crowns and ride divine beasts. Such kind of simple pattern of human and beast is very common in Jade Cong objects of Liangzhu culture. There are also greatly deformed bird patterns on both sides of the figures.
Opening Hours: 9:00 - 17:00 (closed on Mondays)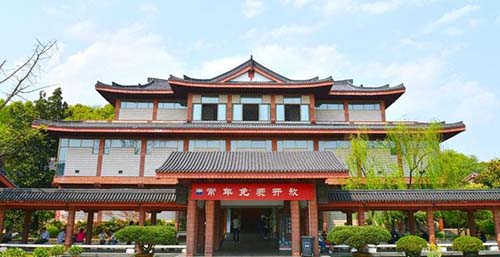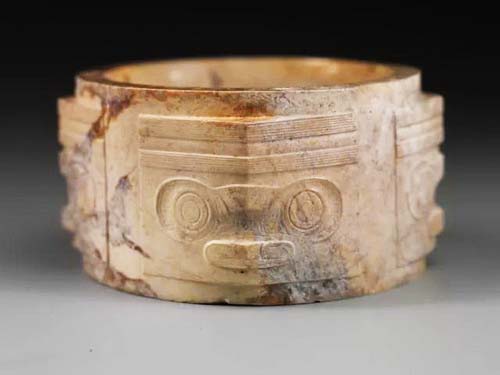 Top 10 Shanxi Provincial Museum
Shanxi Provincial Museum is the largest place for collection, protection, study and exhibition of cultural relics discovered in Shanxi. It has a art collection of over 400,000 pieces, in which the relics discovered in Taosi Heritage Site, bronze ware from Shang dynasty, antiques from Jin and Han, Wei, and Zhao states in Spring and Autumn and Warring States Periods.
Treasure of the Museum: Bird-Shaped Container
Unearthed in Tomb of Duke Jin in Beizhao Village, Qumo County, the Bird-Shaped Container is 39cm in height, 30.5cm in length and 17.5cm in width. Bird and elephant were the popular animal-shaped patterns in bronze wares of Western Zhou Dynasty. While this container is composed of one big bird looking back in front, a small bird snuggle on the back of the bird, while the elegant, whose body also serves as the body of the big bird, retracts its head in the rear. It belonged to Xiefu, who was the first Duke of Jin Station.
Opening Hours: 9:00 - 17:00 (closed on Mondays)
Add.: No.13, Binhe West Road, Bolin District, Taiyuan.
Entrance ticket: free.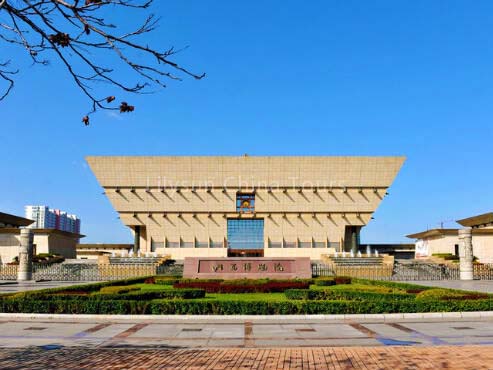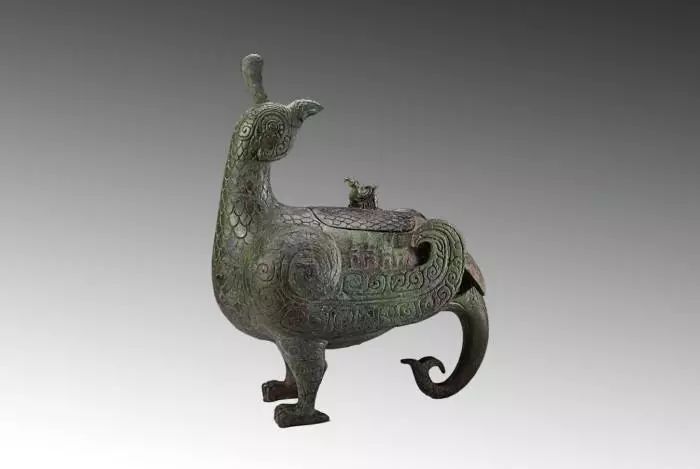 Visiting museum is a great way to understand the past of a place. In your next trip to China, you must check out some of the museums listed here. You will see a lot of treasures and be amazed!
Museum Tours with Lilysun China Tours