The Shanghai Museum is situated in People's Square in the Huangpu District of Shanghai. The museum is a well-known comprehensive museum of Chinese (ancient) arts and honored as one of the Four Great Museums in China along with the ones in Beijing, Nanjing and Xi'an. It was initially constructed in 1952 and opened to the public two decades later. After moving several times, the Shanghai municipal government relocated the Museum to the current location.
The exhibition building of the Shanghai Museum is designed with a round dome and square base, symbolizing the ancient Chinese philosophy of a round heaven and square ground. Meanwhile, with the development of modern technology, the lively presentation of some artifacts, creates a marvelous visual effect integrated with the traditional culture and the modern spirit.
The museum consists of eleven galleries and three exhibition halls, where 120,000 pieces of rare and precious cultural relics organized into 21 categories are exhibited .Masterpieces from the Old Stone Age to modern times are featured in genres, including bronzeware, calligraphy, paintings, pottery, porcelain, jadeware, stone carvings, Jiaguwen imperial seals, ancient coins, silk embroidery etc. Wandering in the marvelous museum, it feels like walking through the long history of Chinese culture.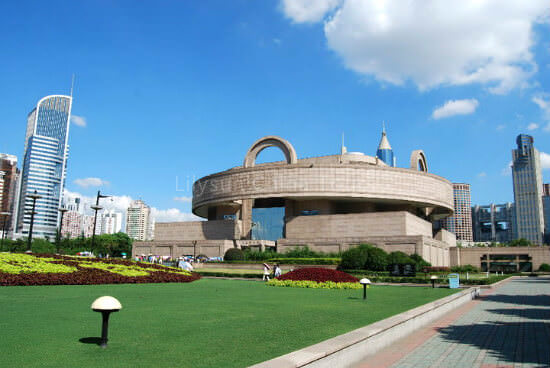 Exhibition Halls:
Gallery of Ancient Chinese Bronze
With an area of 1,200 sq meters, the Gallery of Ancient Chinese Bronze collection consists of about 400 pieces of bronze wares from as early as the Shang and Zhou Dynasties. These exhibits represent the level of civilization of the Shang and Zhou Dynasties. The pieces collected by the museum are mostly inscribed. Included in the new exhibits are also some important ones like Dui (food container) with Engraved Cloud Pattern, De Square Ding (food vessel), Qin Gong Bo (musical instrument).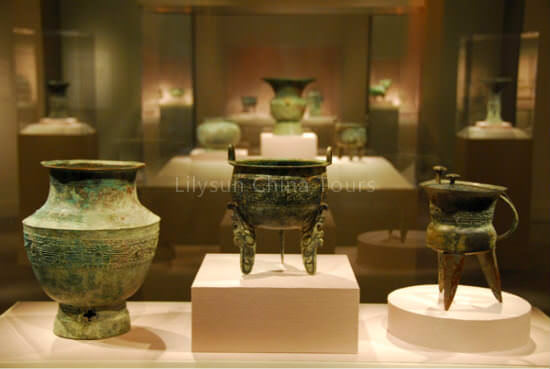 Gallery of

Ancient Chinese Sculpture
The Gallery of Ancient Chinese Sculpture is about 640 sq meters, hosting about 120 exhibits. The whole exhibition hall is decorated in red, gold and black, with walls in the shape of lotus petals separating each room and niches as cupboard. In addition to wood carvings and pottery arts, the exhibition hall hosts many stone statues.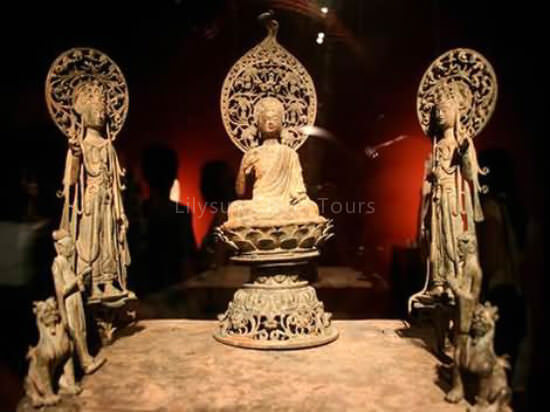 Gallery of Ancient

Chinese Ceramics
The Gallery of Ancient Chinese Ceramics is about 1,300 sq meters, housing approximately 500 masterpieces, representing various eras:Painted Pottery, Gray Pottery, Primitive Celadons (ware) from the Shang and Zhou Periods, Spring and Autumn and Warring Periods; Celadons from the Eastern Han Dynasty, and tri-colored glazed pottery. The pottery and porcelain business boomed in later dynasties and from the Yuan era, Jingdezhen became the center of Chinese Porcelain Industry. In the Shanghai Museum, you will also see pieces produced in significant eras.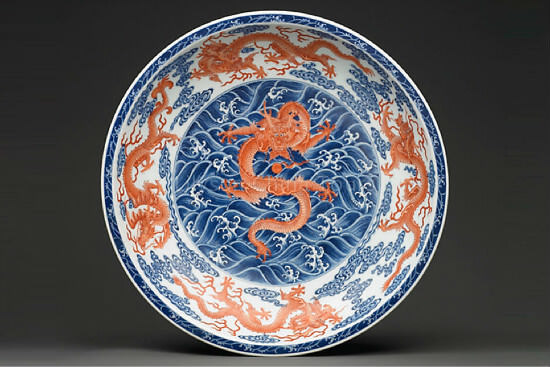 Gallery of Ancient Chinese Seals
This is the very first gallery that has been dedicated to display various seals. In this 380 sq meter- area, there are about 500 seals displayed in chronological order from the Western Zhou Dynasty to the late Qing Dynasty.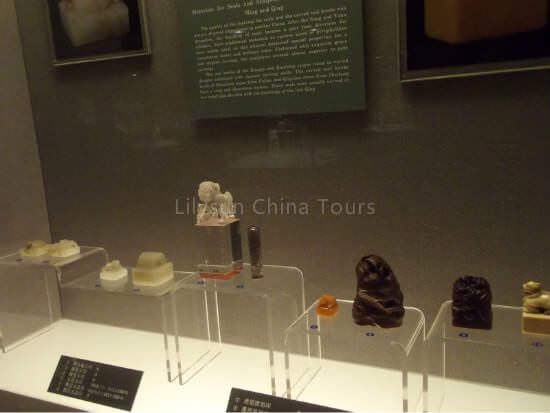 Gallery of Ancient Chinese Paintings
This exhibition hall extends 1200 sq meters, housing 120 paintings from the Tang Dynasty to modern times. You will find all kinds of paintings here. The hall is equipped with special lighting that automatically adjusts to protect the pieces and making them easier to be appreciated.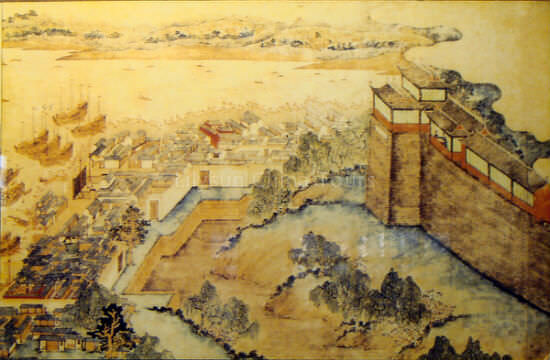 Gallery of Ancient Chinese Calligraphy
This gallery has collected many masterpieces from different times. Many works from famous calligraphers can be found here and they are also protected by specially designed lights.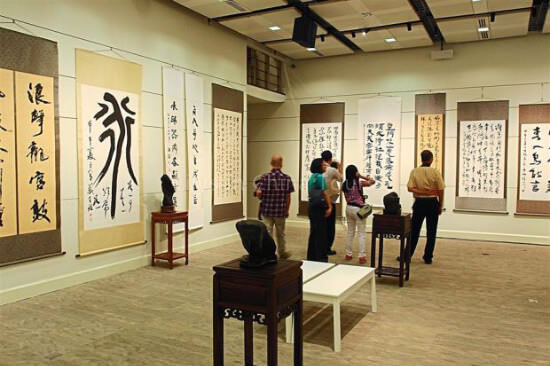 Gallery of Ancient Chinese Jades
In old times, jade was not only used for ornaments, but also symbolized wealth and power. Almost all the rulers used jade seals and they liked to wear it. China was also praised as the "Kingdom of Jade". This area displays many jade decorations discovered in different times.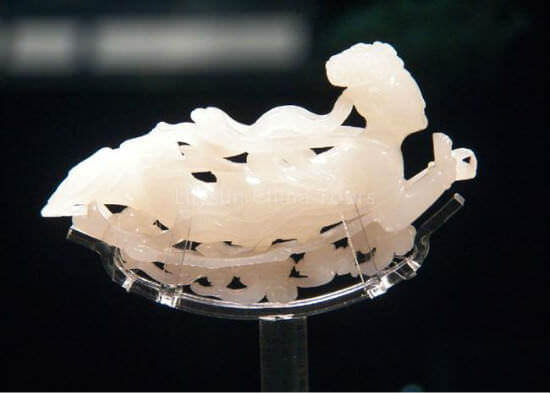 Gallery of Ancient Chinese Numismatics
Covering an area of 730 sq meters, this exhibition hall houses more than 7000 historical relics, showing the origin and development of Chinese numismatics and the communication history between China and other countries.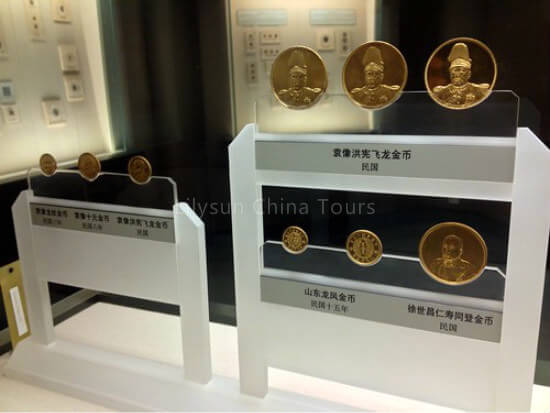 Gallery of Chinese furniture in Ming and Qing dynasties
This exhibition hall presents over 100 pieces of representative furniture made in the Ming and Qing dynasties, from which you can see the life of common people back then.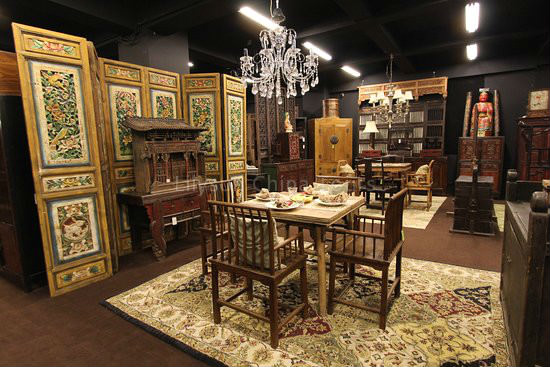 Gallery of Arts and Crafts by Chinese Minorities
This exhibition hall displays artistic objects from minority groups, including their clothes, dyeing, weaving and embroidering craft, metal craft, carving, pottery, bamboo making and facial masks.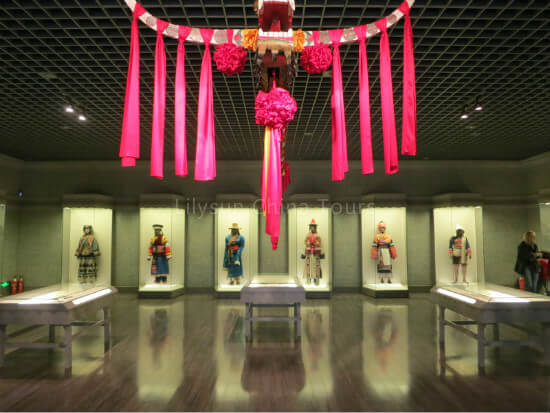 Location: No.201 Renmin Da Dao, Shanghai 200003, P.R.China;
Tuesday to Sunday
Opening time: 9:00 —17:00, Last entry at 16:00
Entrance tickets: free;
Accessibility: Enter from south gate and exit from north.
Visitor Limitation: 8,000 people per day.
Recommended Itineraries
Shanghai 2-Day Package with Zhujiajiao Water Town

6 Days Shanghai -Suzhou - Hangzhou Trip