1. Picking tea-leaves in Hangzhou
Originating in China, tea is a cultural symbol. You may have tasted Chinese tea, but you probably haven't seen the tea leaves. When you participate in the Hangzhou tour, Lilysun China Tours will take you to a tea plantation where you can savour the fresh tea flavor and experience picking tea leaves.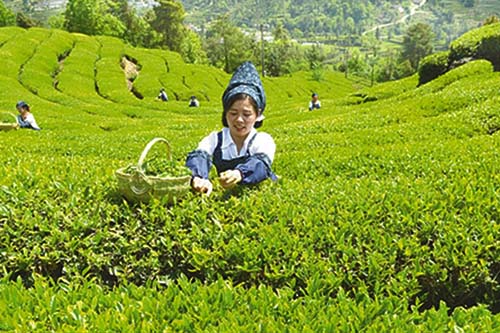 2. Longji Terraces Walking
Guilin is very famous for its picturesque mountains and rivers and the Longji Terraces will be another highlight of your Guilin travel. Those long and wide terraces are like a huge abstract painting connecting the sky and ground. People seeing this are deeply moved by the magnificence of nature. The terraces appear differently in each season. In Spring, all the terraces are filled with the water like a series of silver chains hanging on the mountains. In Summer, the rice paddy fields turn green like green waves pouring from the sky. In Autumn, all the fields look like golden towers. While in winter when the fields are covered with snow its a magical scene. When you travel in Guilin, you must see the Longji Terraces.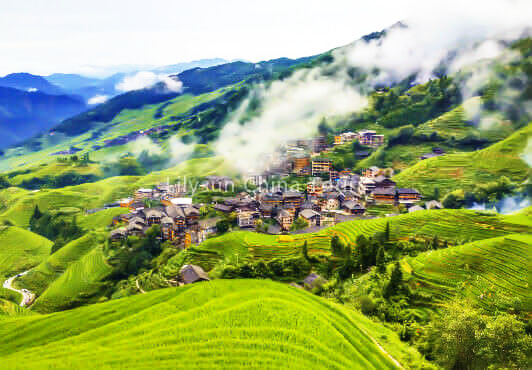 3.

Minority Group Experience in Yunnan
China is a multi-ethnic country with 56 nationalities and the Yunnan province is home to 26 of them. It has its own unique culture integrating the different cultures. If you are interested in other cultures, especially the minority cultures, you have to visit Yunnan.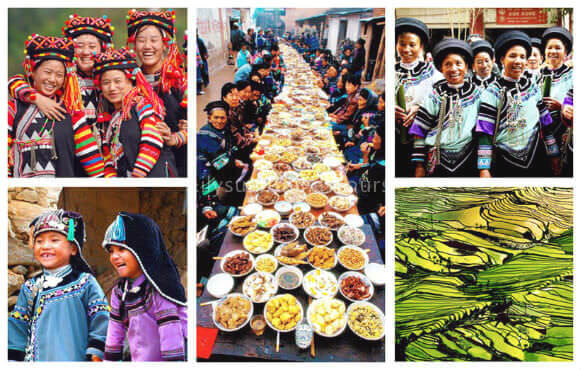 4.Harbin International Ice and Snow Festival
The Harbin International Ice and Snow Festival is one of the four most famous and important ice and snow festivals in the world. Starting on January 5, it lasts about a month. Every year, there is a wonderland made of ice; large-sized ice sculptures, a variety of sports competitions like winter swimming, ice hockey, snow world football, skiing and even ice weddings.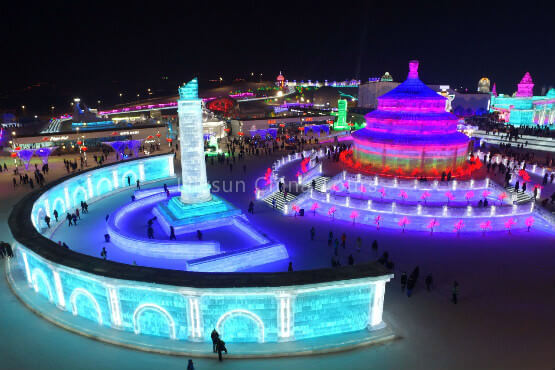 People that have previously travelled with Lilysun China Tours may know that we always take them to see the traditional cave dwelling near Xian. It's a traditional dwelling form in Shaanxi Province, especially in the northern part. Now you can have the opportunity to actually stay in a cave-dwelling hotel on your next visit to Xian. It may sound primitive, but don't worry, the facilities are just like a regular hotel. The attraction is that you experience life like the Shaanxi inhabitants of yesteryear and you have the opportunity to ride a donkey.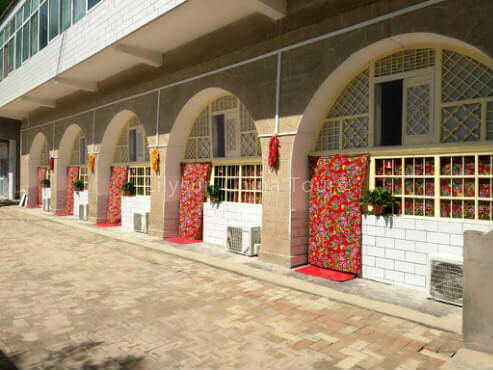 Xinjiang Province is an exotic place to most Chinese people, just like China is to you. Besides its long history and the diverse people living there, Xinjiang is famous for its heat in summer. The extreme heat of this place and its vast desert has bred a new therapy - Sand Therapy. If you have rheumatoid arthritis or slow pain in your legs, you are most welcome to try this therapy.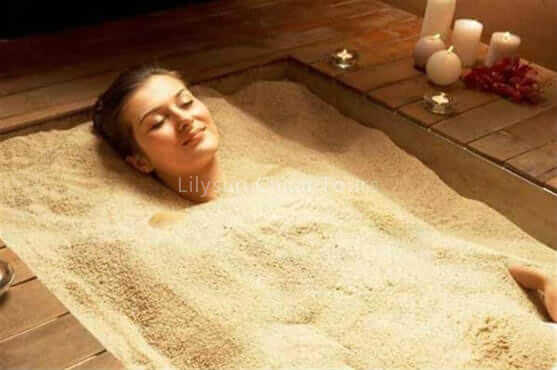 7.Experience Spring Festival in China
Spring Festival is the most important festival in China. There are many different customs and traditions related to this festival. You can enjoy traditional shows and learn about Chinese culture through this experience.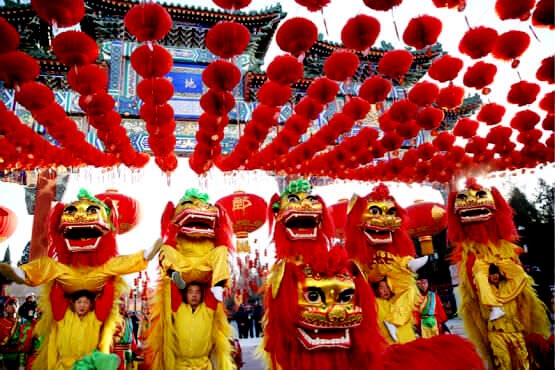 China has many types of operas, one of the most famous being the Beijing opera. You are welcome to enjoy the Beijing opera and mask changing.