Coming to Chengdu, Panda - the "National Treasure of China" is must-see sight. Situated on the Futou Mountain 10 km away from the city center, Chengdu Research Base of Giant Panda Breeding is a huge replica of natural habitat for the preservation and breeding of pandas so as to prevent them from extinction. Founded in 1987, Chengdu Panda Base has rescued many wild pandas and survived over 100 kinds of wild animals, including the red panda, the white stork, the white swan, the black swan, the mandarin duck, the Grus nigricollis etc.. Besides the rare animals, the Base is also abundant in rare-bred plants.
In 1993, the Giant Panda Museum was opened for further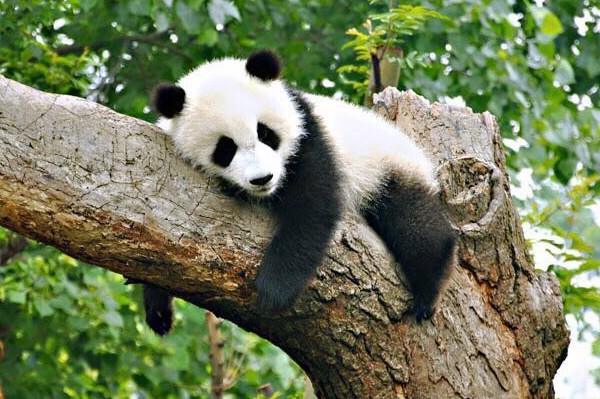 scientific education and to raise public awareness of wild animal and environment protection. It becomes the only thematic museum for rare and endangered animal species in the world. Composed of three main exhibitions - Giant Panda Hall, the Butterfly Hall and the Vertebrate Hall, the Museum displays us many example of animals, birds, amphibians, reptiles and insects as well as fossils and models.
We recommend that you visit here in the morning so as to see cute and funny panda cubs, but you are not allowed to take pictures of them for the possible eye hurting. Wondering in the verdant bamboo, breathing the fresh air, enjoying the lovely pandas and feeling the bright flowers, you will have a wonderful time here.
Recommended Itineraries
Panda Keeper Program in Dujiangyan Panda Base
2 Days Chengdu Highlights Tour with Panda