There are many traditional musical instruments in China. They are well-known for their long history, the beautiful tones they make, and the rich emotions expressed. Here is a list of the top ten traditional Chinese instruments.
1.Drum
The drum is a traditional Chinese percussion instrument. It has a great resonance that can be carried far away, making the drum an excellent tool to boost the soldiers' morale. It's said that Huang Di used to make drums out of animal skins and cheer for his army in the war against Chi You.
According to the Book of Rites, clay drum appeared in ancient times. However, it was primary used as a sacrificial instrument to connect the human world and heaven. Later, animal skins were used to make a drum. In the Zhou Dynasty, there was special personnel set to manage the drum making and beating. Different kinds of drums were created for various occasions. For example, Thunder Drum was made for sacrificial rituals. Jin Drum was made for musical performance and Fen Drum was mainly used in military march. Later, many other kinds of drums were developed. They become an essential instrument in traditional bands, operas, dances, boat races, and festive gatherings.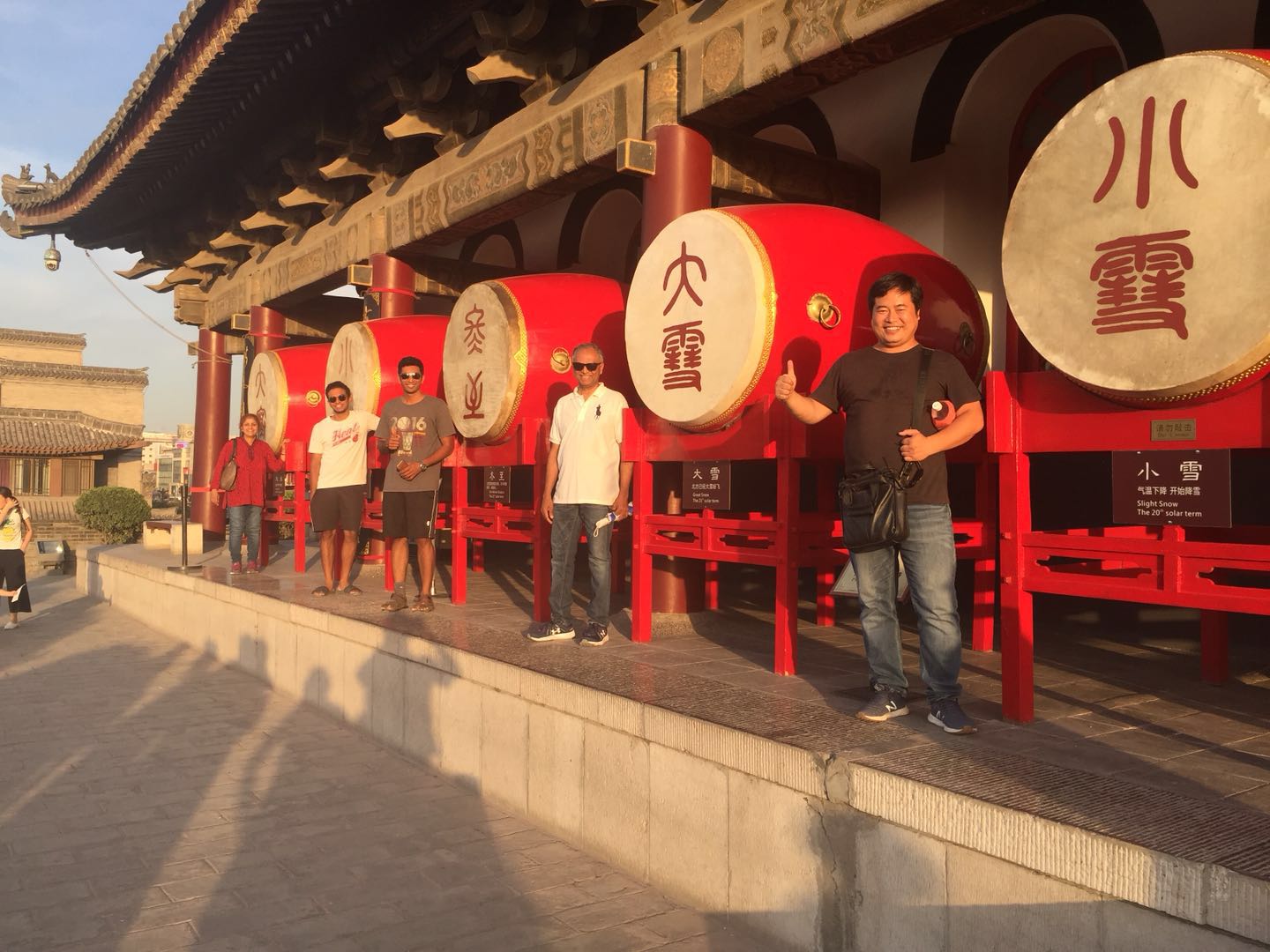 2.Sheng
Sheng is an ancient reed instrument in China and the earliest musical instrument that used free spring. It's composed of 36 bamboo pipes in different sizes. The sound is produced by vibrating the airflow caused by the oscillation of the panpipe reed. In traditional opera performance, Sheng is used as an accompaniment for flute and suona.
In 1978, a few Shengs dating back to 2400 years ago were excavated from the Tomb of Marquis Yi of State Zeng in Hubei province. These are considered the oldest Shengs in China. However, the oracle bone script from the Shang dynasty (1401 - 1122 .c) suggests that Sheng already existed at that point. In the Spring and Autumn and the Warring States Periods, Sheng became a popular accompanying instrument.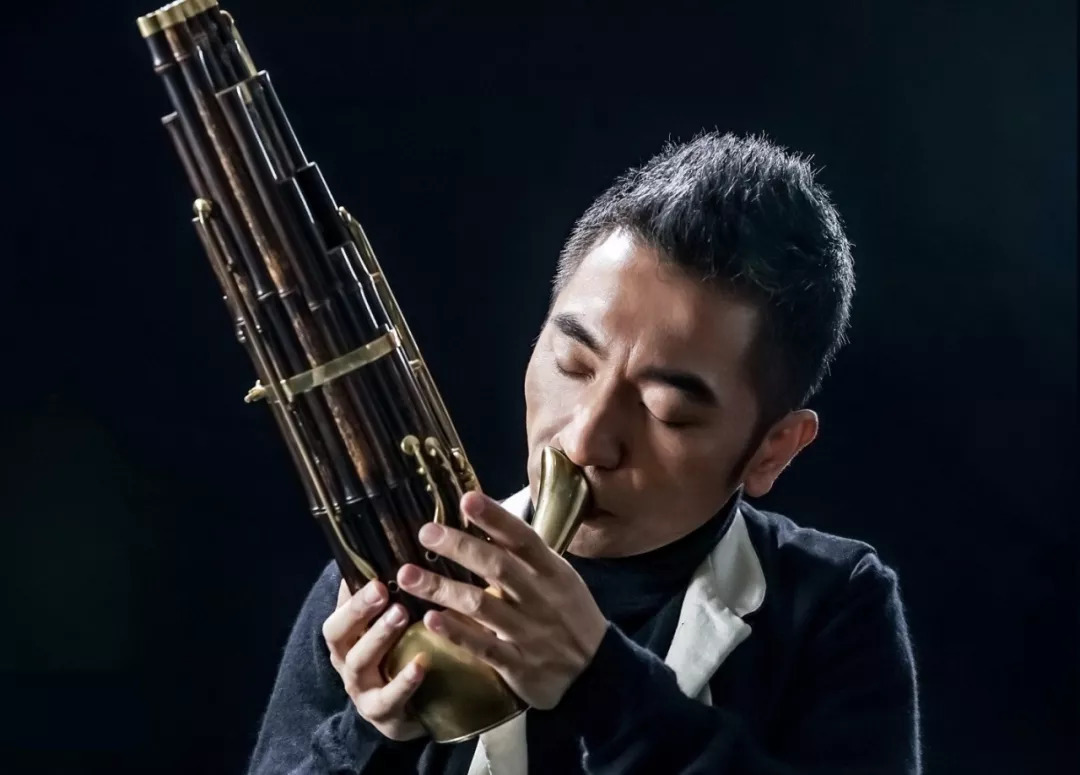 3.Xun
Xun is one of the oldest wind instruments in China. It originated from a hunting tool named "Shi Liu Xing." Ancient people made the Shi Liu Xing out of a stone ball or mudball and a rope. The balls were often hollow inside and could create resonant sounds when people tied them on a string and threw out to hit the animals. Later, ancient people discovered that the same funny sound could be made by blowing the ball. The initial Xun was mostly made of stones or bones. Later, pottery Xun was invented, and the shapes are more diversified. The pear-shape Xun was the most common kind. It has an opening on the top, some holes on the body, and a flat bottom. A regular Xun can produce a complete heptatonic scale.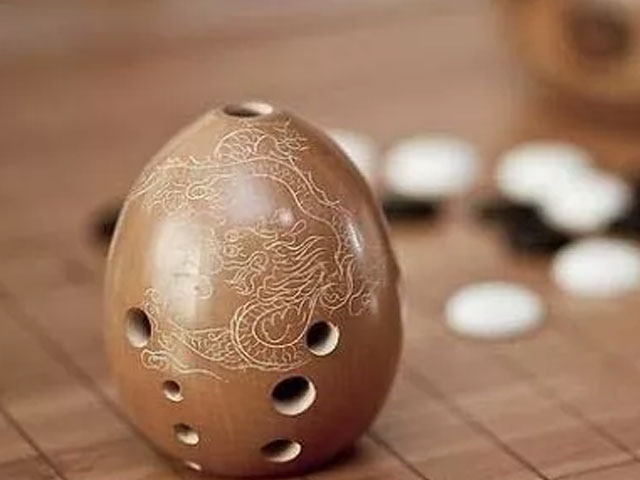 4.Qin
Qin is a traditional Chinese plucked instrument with a history of over 3000 years. It has a wide vocal range, deep timbre, and long residual sound. Ancient classes have different stories about who invented the Qin, but they were consentient on how the strings were set. It's said that King Shun made the first five strings for the Qin, King Wen of the Zhou Dynasty added one, and later, King Wu of the Zhou dynasty added another one, eventually determining the Qin to be a heptachord. In feudal China, a person's good cultural cultivation was judged by whether he/she could play Qin, play chess, read classics, and paint. Playing Qin was the first skill an ancient Chinese scholar must acquire. When someone is playing Qin, the listeners must be serious and pay their respect when the performance is over. Therefore, Qin is a superior instrument that is only performed in front of distinguished guests. Today, only 3,360 traditional tunes, 130 scores, and 300 songs performed on Qin are preserved. In 2003, conventional Chinese Qin was listed in world cultural heritages.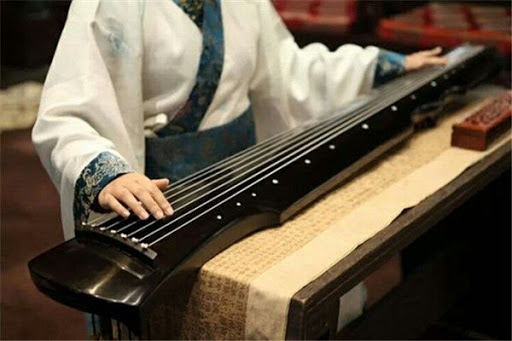 5. Se
Se is an ancient stringed instrument in China. It has a similar shape to Qin, but bigger and with more strings. There is a unanimous opinion on when and how the Se was invented. The Se discoveries in the Chu tombs from the Eastern Zhou dynasty (770 - 256.c) in Hubei, Hunan, and Henan suggest that Se has a long history. According to legend, Se emerged in the Xia dynasty and became popular in later dynasties. It often served as an accompaniment to the Qin in court music during the Tang dynasty (618 - 907). After the Tang dynasty, Se gradually lost its popularity.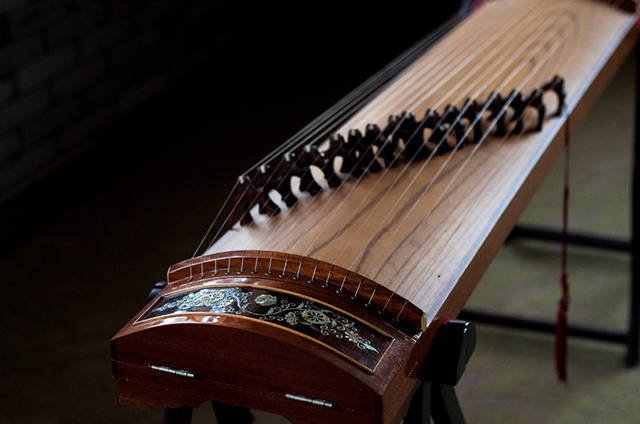 6.Flute
The Flute is a common woodwind instrument in traditional Chinese music. The earliest bone flutes excavated from a Neolithic site dating back to 8000 years ago in Wuyang county, Hena, suggest that the flute is the oldest instrument ever found in China. The Chinese flute has three types, Bamboo Flute in south China, Bang Flute in north China, and the Alto Flute. Bamboo flutes are most commonly seen due to the cheap bamboo material, and the musical sound bamboo can make. Besides, the flutes have a wide range, enabling more music to be played. Therefore, the flute plays a vital role in Chinese folk music, opera, traditional musical dance, and modern music.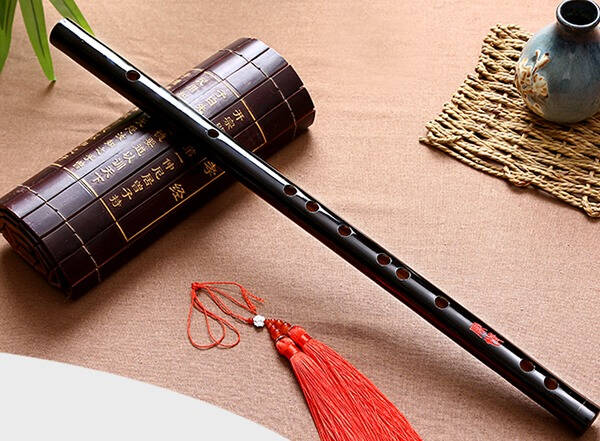 7.Xiao
Xiao, also called Dongxiao, is another wind instrument in China. It's a lot like the vertical flute. Before the Han dynasty (202 .c - 9.AD), Xiao was also called a flute. Since the Tang dynasty, Xiao and Flute were separated. Paixiao (Panpipe) was invented as an instrument in court music. In the Yuan dynasty, people distinguished the Paixiao and Xiao. By the Ming Dynasty, Xiao, Paixiao, and Flute are very different. In modern times, Paixiao was no longer popular. Only the traditional vertical Xiao was used in traditional Chinese music performance.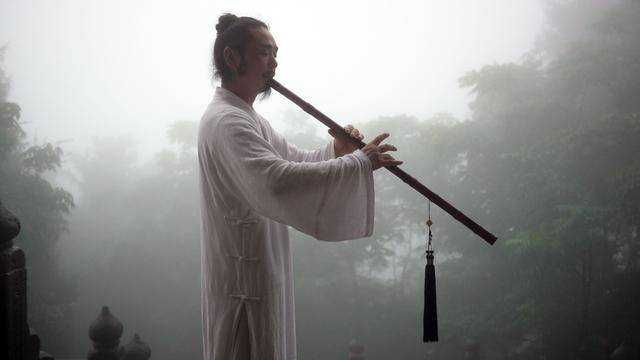 8.Chime Bells
Chime Bells are a traditional large-scale percussion instrument in China. They sprung up in the Zhou dynasty and became very popular until the Han dynasty. China is also the first country to produce and play chimes. A typical set of chimes is made from bronze, and the bells are hung on a giant bell-cot. Each bell is arranged based on their size and sound. A pair of special mallets are used to beat the bells. In 1978, a complete set of chimes was unearthed in the tomb of Yi(a marquis in State Zeng) from the Warring States Period (475 - 221.c) in Suizhou, Hubei. It's the most striking chimes ever discovered so far. The chime set is big enough to occupy the entire stage of a modern concert hall. The whole chimes are composed of 19 Niuzhong, 45 Yongzhong, and a big Bozhong. These chime bells are collected in Hubei Provincial Museum, and regular chimes performances are available there every day.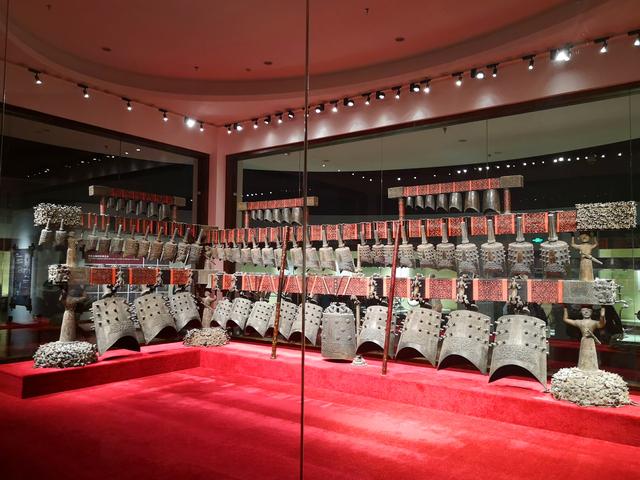 9.Erhu
Erhu is a traditional folk musical instrument originated from the Korean nationality in the Tang dynasty. It belongs to the bowed instrument family. Multiple layers of emotions, be it deep and tragic or something powerful and majestic, can be expressed by Erhu vividly. In modern times, many beautiful Erhu masterpieces were produced, including the Moonlight on The Pond, River of Sorrow, and The Great Wall Capriccio, setting off an Erhu wave in China.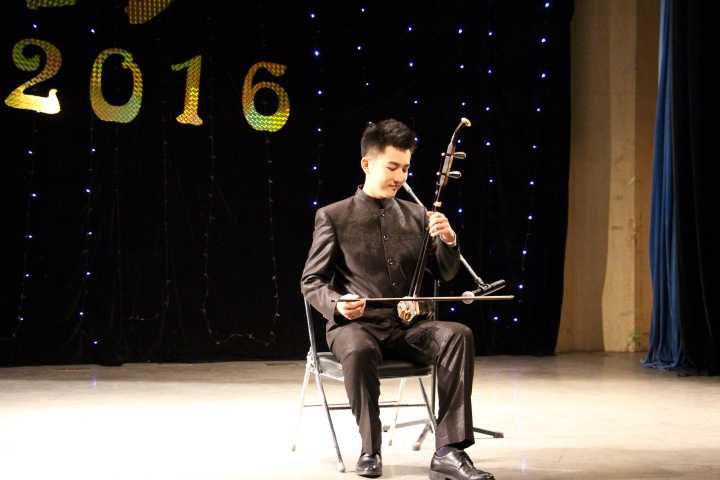 10.Pipa
Pipa is a traditional Chinese instrument that first appeared in the Qin dynasty (221 - 207 .c). It's a unique plucked stringed instrument invented by nomadic people. Ancient people play it while riding a horse. The move of making the string go forward is called Pi, and making the string go backward is called Pa. Therefore, it gained the name of Pipa. When playing, the Pipa must be held upright with the smaller end on the top. The left hand must press the strings, and the right hand moves around to make a sound.